Mobile Mii is an experimental platform created by CEA LIST in partnership with Institut Mines-Telecom, for creating & evaluating ambient-intelligence services in Smart Spaces.

The platform is located in Palaiseau (near from Paris) in CEA facilities.
Smart Home
Smart Office

Examples of targeted Smart Homes services:
Energy managment – Home Safety & Security – Integrated Health
Comfort life feeling through Smart Domoties – Infotainment
Mobile Mii: Short cycle development thanks to integrated co-design.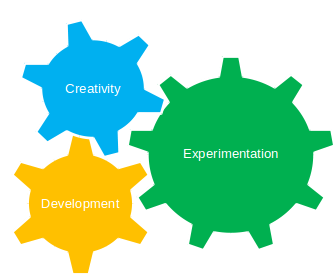 Mobile Mii Smart Home description:

Moblile Mii Smart Home is a reconstituted apartment, composed of a living room, a kitchen including central island, a sleeping room and a bathroom. The apartment is equipped with technical devices such as IP color and USB3 Kinect2 cameras, microphones, loudspeakers, 220v power supply controlled by IP commands, HDMI TV. Data are collected and accessible from the control room (adjacent to the apartment and equipped with a two-way glass) for real-time or postponed processing.